When a deal is too good to be true, it usually is. We've all heard that, right? Unfortunately for Mr. Guytano Lemon, he heard that phrase a bit too late. When he rolled into a quiet river town of Stillwater he seemed to catch the break of a lifetime: getting a job as the resident grounds keeper to the grandest mansion on the edge of town. Only turns out what the locals had been warning him about, haunted, cursed, ect….. Kinda true. Sort of.
Join the story as Guy gets more than he bargained for and discovers the true secret of Hounds Hill Estate. Supernatural? Paranormal? Para-techno? Cryptids? Secret societies?! Read on.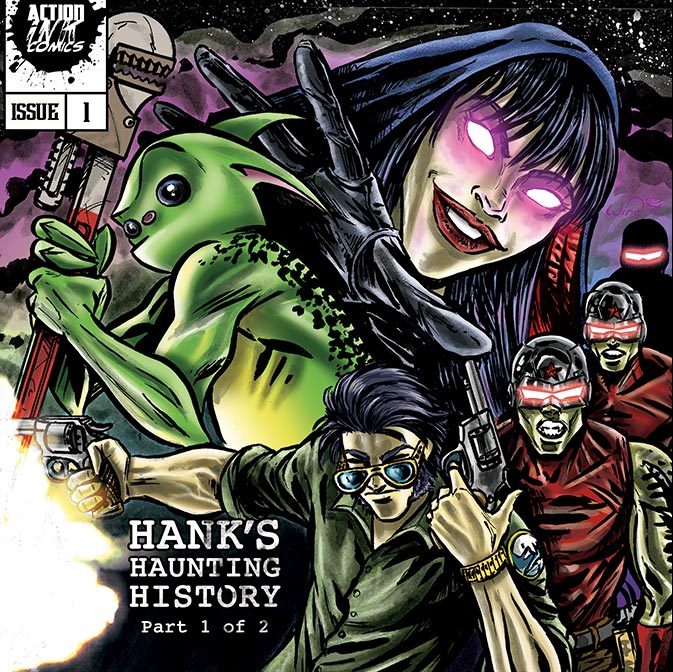 Hank's Haunting History - No. 1
This Inktober inspired story follows Hank the Gremlin on one of his secret missions behind enemy lines. As the Iron Crutain falls in Europe, Hank and agents of freedom come to stand against mystical commie forces of evil. Can they stop the Crimson Priestess and here schemes?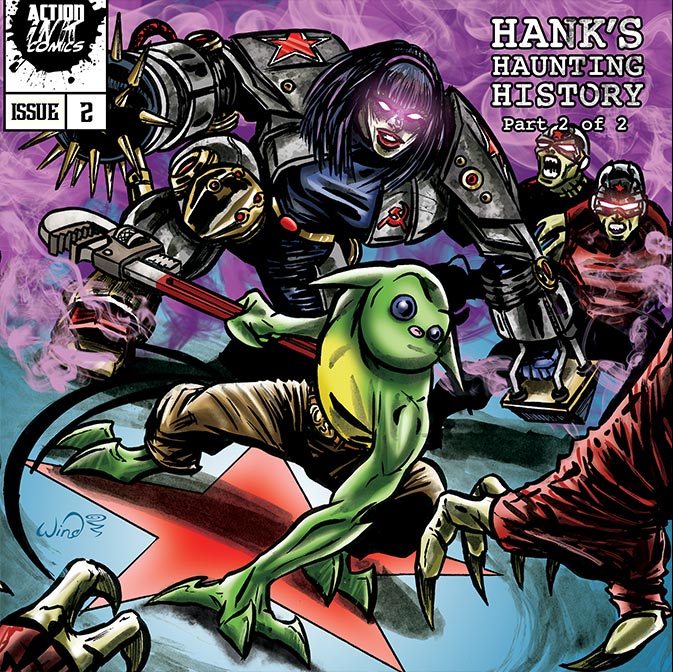 Hank's Haunting History - No. 2
The second part of this behind enemy lines, cold war mission for Hank the Gremiln and Agent Rex. The battle for freedom against the Crimson Priestess and her Commie Atomic Robot Zombie army sees us into a big ol' dust up.